iLOQ provides efficient locking and secure access to buildings and spaces used daily. Our unique battery- and cable-free digital locking and mobile access solutions maximize security, minimize administration time and impact on the environment, drive down lifecycle costs and boost the value of your properties.
Watch how iLOQ makes life accessible in Dormagen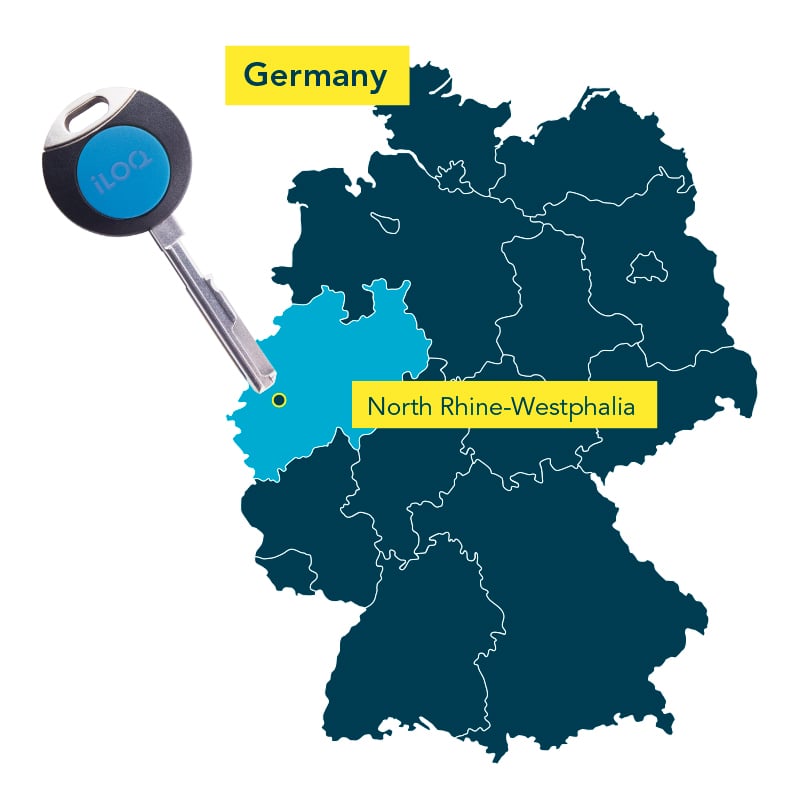 1,600 locking cylinders accessed by 3,050 digital keys
From a single building to dozens of premises spread over a vast area; take a closer look at how iLOQ's battery- and cable-free digital locking system is utilized by Dormagen to enhance the security and accessibility of the city's maintenance and management operations.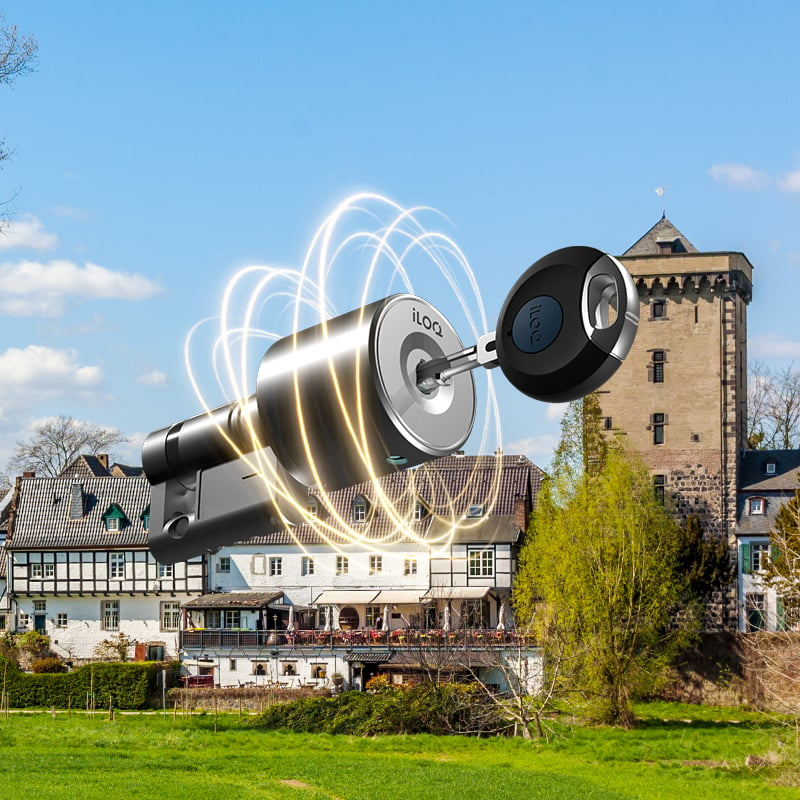 "The intelligent iLOQ - locking system can be easily and flexibly retrofitted even in our existing buildings. As it works without batteries, no maintenance is necessary - this saves follow-up costs and protects the environment. iLOQ is modular and very flexible in programming. The administration of authorizations can be easily and securely decentralized by areas."
Mr. Volker Schwach
Eigenbetrieb Dormagen
Safety/Building maintenance
Flexible and modifiable
iLOQ's digital locking system can easily be expanded to cover many different types of entry points without heavy modifications to the existing infrastructure.
Easy key management
The solution eliminates the need to replace locks if keys are lost or stolen – access rights can be quickly and easily cancelled and new keys reprogrammed.
Environmentally friendly
iLOQ's battery-free solution is powered by the motion of inserting the key into the lock. This minimizes maintenance time and costs and reduces battery waste.
Low lifecycle costs
iLOQ's digital locking system creates significant savings for large locking systems where many locks and keys are in use, boosting the value of properties.

Interested and ready to discuss details?
Fill in your contact details in the form below and we will get in touch with you!
Whatever locking and access-management challenges you are facing, iLOQ offers a reliable and cost-effective solution. iLOQ is a Finnish growth company developing innovative technology and patented software. Our safe and sustainable products have been designed to make life easier.
iLOQ – Making life accessible